Master of Science (MSc) in Exercise and Exercise-based
rehabilitation in patients with cardiovascular diseases
A unique Master on Cardiac rehabilitation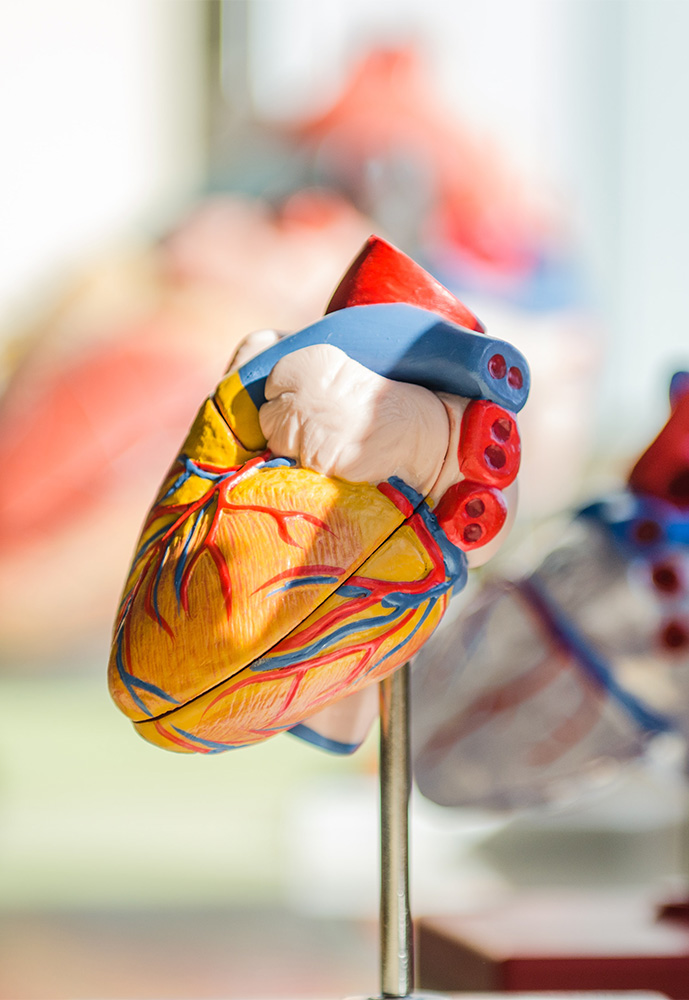 About
Cardiac rehabilitation is a multidisciplinary process for patients recovering after an acute cardiac event or with chronic cardiovascular disease that reduces mortality and morbidity and improves quality of life. It is considered a cost-effective intervention and is expressly indicated in all medical guidelines of the major societies in cardiovascular medicine. On the other hand, exercise and rehabilitation in patients with cardiovascular diseases should strike a balance between the multiple benefits of exercise and the small risk of sudden death and adverse events during strenuous effort. The aim of the program is to build an interdisciplinary training with the most current approach in rehabilitation practice and exercise guidance which has an explosive dynamic and is still underdeveloped in most areas across Europe.
Learning Objectives
Upon successful completion of the program, graduates will have gained:
Exercise and Rehabilitation theory and practice in patients with cardiovascular diseases
Incorporate knowledge exercise physiology and pathophysiology of cardiovascular conditions in designing, implementing and evaluating effective rehabilitation programs in patients with cardiac disease
Learn strategies to promote exercise and healthy lifestyle
Prescribe rehabilitation programs
Consult cardiovascular patients for exercise programs according to the current practice and guidelines
Work in a competent manner in rehabilitation

 

centers
Degree: Master of Science (MSc) in Exercise and Exercise-based rehabilitation in patients with cardiovascular diseases
Duration
18 Months / 3 academic semesters (full time)
Language: The courses are taught in English
Maximum number of admitted MSc students per year: 30 (after open call, selection is done based on qualifications and interview).