Postgraduate Programme in

Forensic Medicine

,

Anthropology

and

Imaging

Forensic Medicine, Musculoskeletal / Radiological Anatomy, Cross sectional CT Anatomy, Forensic Anthropology, Legal & Bioethical Issues in the forensic investigation of death
The postgraduate Programme in " Forensic Medicine, Anthropology and Imaging" aims to offer multidisciplinary training and promotion of knowledge and skills at an advanced level in different areas of Forensic Medicine, namely Forensic Anthropology, Forensic Imaging, Skeletal Pathology and Trauma, Postmortem changes, Forensic Identification. 
The programme also  offers the opportunity of exiting with a specialisation in Forensic Anthropology or Forensic Imaging.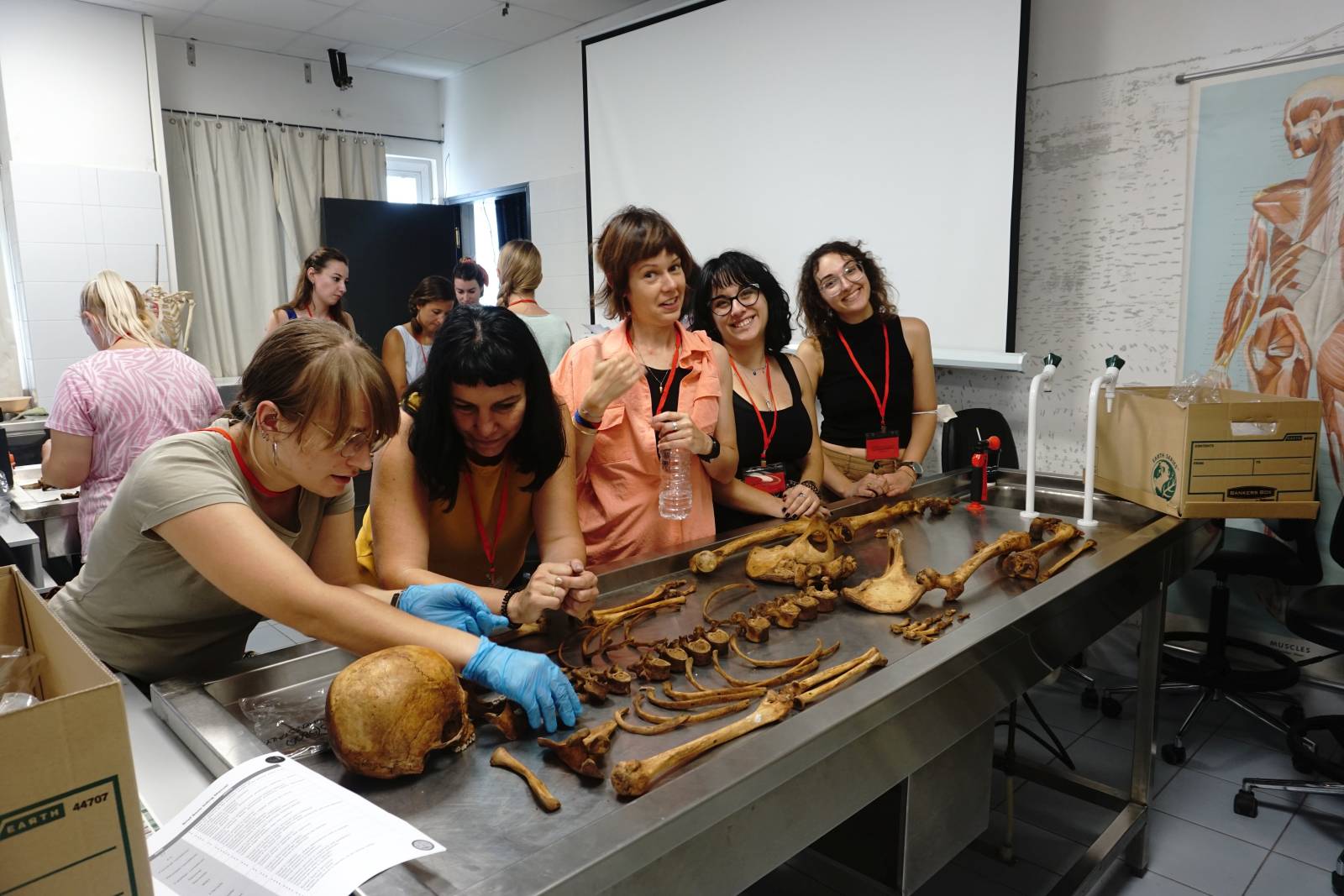 Find here the final list of successful applicants for the first round of the call.
The School of Medicine - University of Crete, announce that applications for the academic year 2023-2024 for the Postgraduate Programme in "Forensic Medicine, Anthropology and Imaging" are now open. For more information please check the file below....
Duration
3 academic semesters (full time)
Language: The courses are taught in English. Maximum number of admitted MSc students per year: 30 (after open call, selection is done based on qualifications and interview).
Frequently asked questions
Who can apply?
Graduates of Medicine, Biology, Anatomy, Anthropology, Odontology, Archaeology, Radiography, Forensic Sciences, Police Academy, Law School are welcomed to apply
What is the methodology used?
The training curriculum consists of a number of specialized lectures on the above mentioned topics, laboratory work, hands-on exercises on osteology, CT anatomy, PMCT, forensic Medicine and Forensic Anthropology. Students will have the opportunity to review real forensic cases and test themselves in forensic scenarios both individually and in groups. Legal and ethical issues in the medicolegal investigation of death will also be addressed through practical examples.
Is the programme full time?
Yes, and it lasts 3 semesters
What is the cost of the programme?
The programme costs 5,500 euros
Is the programme taught in English?
Yes, the courses are taught in English.
Start here by contacting us
Or call —  +30 2810 39 4868
… or by contacting our Welcome Office
University of Crete Welcome Office
For additional support and guidance throughout your academic journey in the University and in Crete.